The Milton Sports Hall of Fame is pleased to announce the 2020 Induction Class: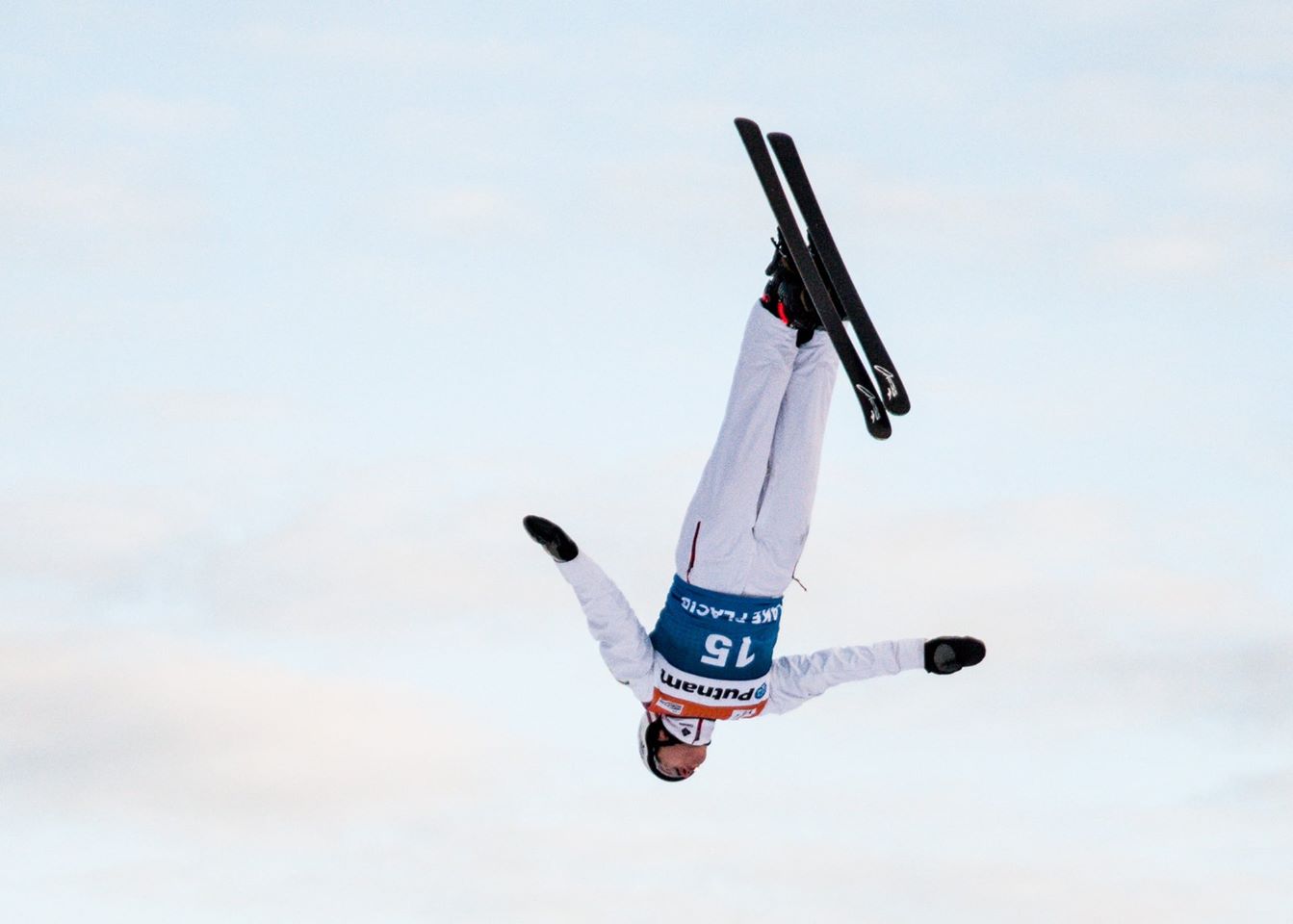 Travis Gerrits: Born and raised in Milton and a resident to date, Travis attended both W.I. Dick Middle School and Milton District High School. Travis has represented Milton during his entire skiing career both in North American and internationally.
Travis started with his Olympic journey in 2010, spending his summer months on the water ramps at Lac Beauport. He first emerged on the Aerials ski scene in 2011 when he was named Federation Internationale de Ski (FIS) Rookie of the Year. He then went on to a successful 2012-2013 season with two silver medal positions including the FIS World Championships. With this medal it meant that Travis would qualify for the 2014 Olympics in Sochi, where he represented Canada with a 7th place finish. Travis finished out his career with two 4th place finishes in the Moscow and USA World cup events.
Travis has never forgotten where he came from and has always given back to his community, as an Olympian, Canadian and proud Miltonian.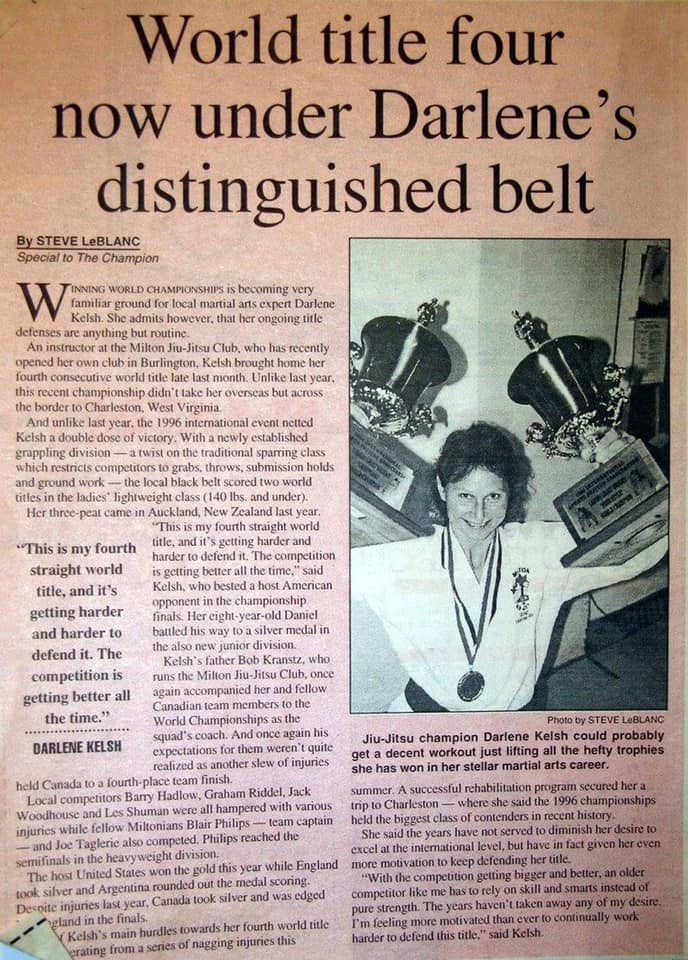 Darlene Kranstz: Born in Milton, remaining a long time Halton Region resident and having spent the last 14 years living in Milton, Darlene Kranstz is still actively involved in her passion of Jiu Jitsu.
Darlene has many major accomplishments that have landed her in the history books including: four time female world champion (1988, 1992, 1995 & 1996), North American Female Champion (1989); 1995 Inducted into the Canadian Black Belt Hall of Fame, 1994 Instructor of the Year from the Canadian Jiu Jitsu Association, 1992 Inducted into the World Martial Arts Hall of Fame, 2000 Lifetime Achievement Award from World Kobudo Federation and currently ranked as 7th degree black belt with the title of Shihan.
After having trained and competed for years Darlene took over as the head instructor at Milton Jiu Jitsu in the junior classes and had built the membership up to approximately 200 members. Darlene assumed the title of owner of Milton Jiu Jitsu in 2005 and continues to make the club grow and prosper, while continuing to organize annual Jiu Jitsu tournaments each year.
Darlene's talent and skill are undeniable when competing, but she will also be long remembered for her dedication to the Milton community and its residents. Through teaching hundreds of children and always knowing every child's name, Darlene was able to encourage respectful and caring behaviours in their daily lives.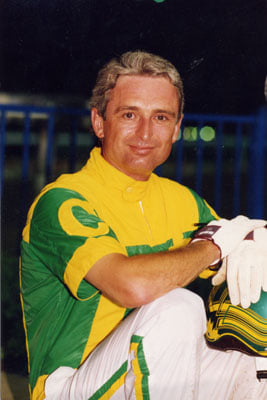 Steve Condren: Steve is a long time resident of Milton, having moved to the community when he was in Grade 6. At that early age Steve visited Mohawk Racetrack and fell in love with racing.
He is one of the most respected and recognized drivers in Canadian Harness Racing and has been at the Mohawk Racetrack for more than 30 years. Steve led the Ontario Jockey Club as the top driver for multiple years through the 80's, 90's and 2000's and has won 6859 races driving the winners to more than $114 million. Steve captured the Breeders Crown at his hometown track in Campbellville in 1996 and in 1997 captured the O'Brien Award as Canada's driver of the year. Some would say however, that his most memorable race was in 1989, when he won the $1 million North America Cup.
Steve was inducted into the Canadian Horse Racing Hall of Fame in 2011 and has represented Milton across North America in harness racing's biggest events. Steve slowed down his driving career in 2017, but continues to give back and spends his winters helping trainers to develop their horses.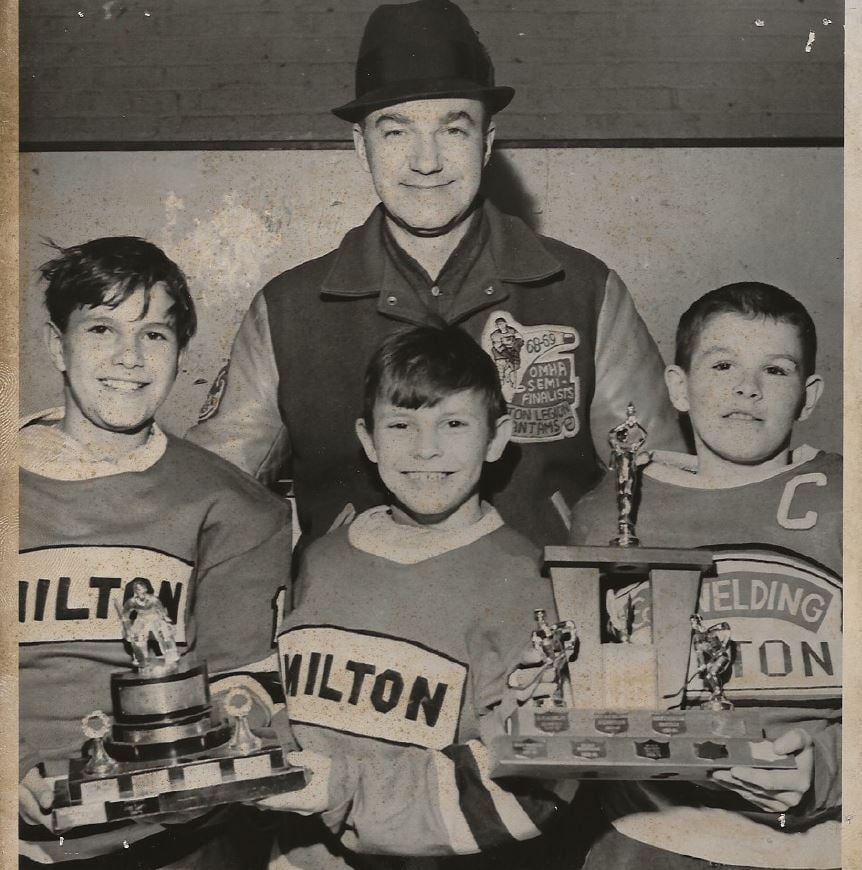 Bill Rowney: A lifelong resident of Milton, Bill has been involved in Minor Hockey for a very long time. Bill has been described as the consummate volunteer of hockey and has committed his life to the sport in many ways.
He served as Manager of the Milton Legion Bantam Hockey Club for 9 years. He was the Ontario Minor Hockey Association District Convenor for the Tri County Area and also served as the President of Milton Minor Hockey.
In 1972, Bill received the Jim Brockle Memorial Trophy for his contributions to the league which encompassed a total of 95 teams. Bill was president for the Tri County Minor Hockey Association for 2 years and has served as a volunteer with OMHA for 40+ years.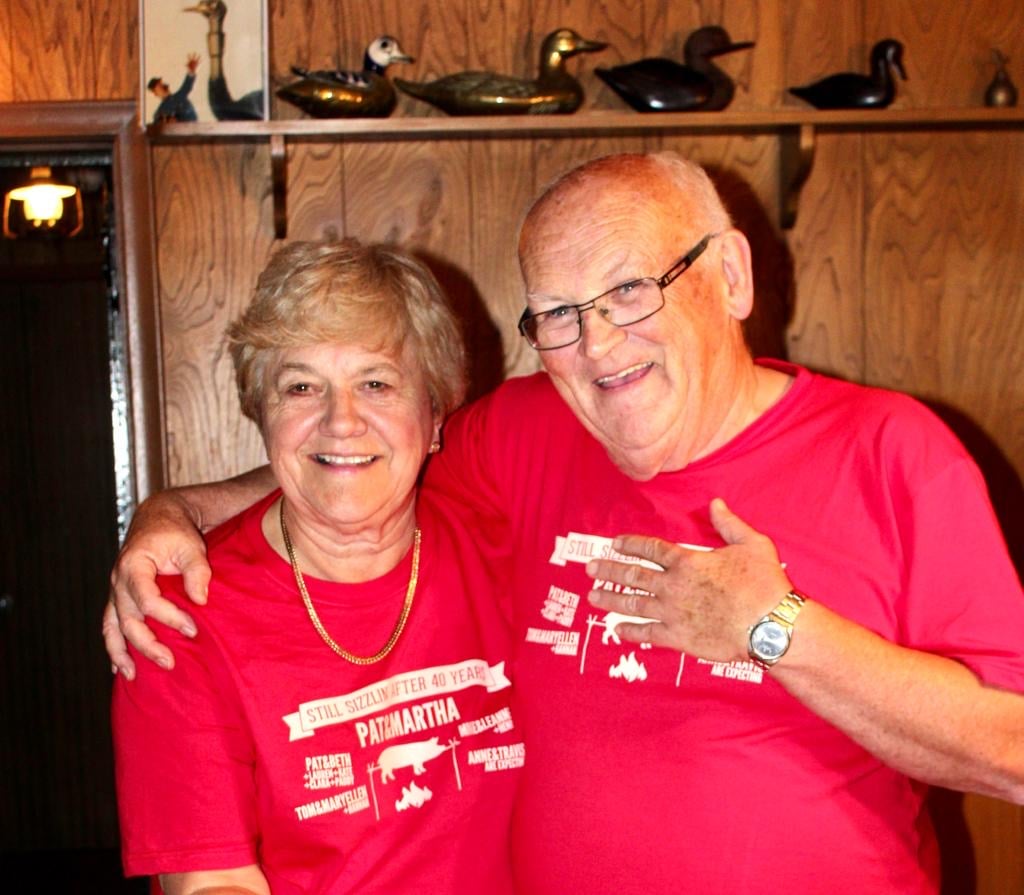 Martha and Pat Gleeson: Martha and Pat Gleeson have been residents of Milton for the past 46 years and have been nicknamed the "birth parents" to basketball in Milton. It was very apparent to them early on that there was a void in the community when it came to basketball as other than high school level programming there were no instructional programs or leagues available.
Martha and Pat started a program involving the "Y" before branching out and creating what was to be known as Monarch Basketball. Monarch Basketball operated as a year round program that offered instructional camps, house league programming, summer camps, travel teams and high school coaching. Martha and Pat saw the success of their program for 20+ years, including many successful teams and player awards as well as Martha being recognized in 1997 by the Toronto Raptors for her coaching achievements. For the players and parents, it was not just about winning awards or teaching and developing drills and skills, Martha and Pat provided hundreds of children in the community with the opportunity to increase self-esteem, have a sense of belonging, be part of a team, work towards a common goal and build a sense of community pride.
The Gleeson's have made a huge impact on many young lives as they put Milton on the map and allowed for a rich basketball legacy.
---
2019 Inductees
Janet Campbell - Builder
Jim Ridley - Builder
Leon Stickle - Builder

Darren Haydar - Athlete
Neil Teague - Athlete
2018 Inductees
Bob Krantz - Athlete
Bradley Grant - Builder
Dave Brush - Builder
Jim Leworthy - Builder
Milton Jr. A Merchants '96-'98 - Team

2017 Inductees
Peter McDuffe - Athlete
Enio Sclisizzi - Athlete
Cliff Houston - Builder
Bruce Hood - Builder
E.C. Drury Spartans - Team
2016 Inductees
Scott Hogarth - Athlete
John Tonelli - Athlete
Ed Whitlock - Athlete
Carole Murray - Builder
Campbellville Merchants - Team