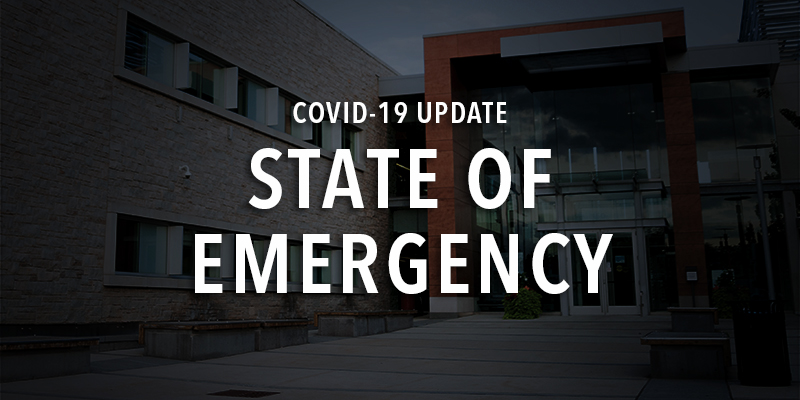 News Release
Mayor Gordon Krantz, with the support of Milton Council and the Town's Crisis Management Team has officially declared a State of Emergency in the Town of Milton. This declaration supports Halton Region and the Province of Ontario's efforts to contain the spread of COVID-19 and ongoing measures to flatten the curve.
This action provides the municipality with the flexibility needed to manage this rapidly evolving emergency situation. Declaring an emergency supports the Town's ongoing efforts to slow down the spread of COVID-19 through the implementation of public safety measures and encouraging social distancing.
"Declaring a State of Emergency is a measure being taken to protect the health and safety of our community throughout the COVID-19 pandemic," said Mayor Gordon Krantz. "My strongest message to residents is to stay home and only leave the house for essential items like food and medical needs. I urge everyone to continue practicing social distancing. During this difficult and uncertain time, I also encourage you to socially connect and pick up the phone to call, text and email friends and family members."
Self-isolation means not visiting friends and family, not organizing playdates for your children or gathering in large groups in the Town's parks, sports courts or skate parks.
For information about municipal services affected by COVID-19 and the Town of Milton's actions to protect the community, visit milton.ca/coronavirus.
Halton Region Public Health is the lead agency ensuring all of the necessary protocols are followed. For more details about COVID-19 cases in Halton Region and the protocols followed, visit www.halton.ca/coronavirus.
Links and Resources
Public Health Agency of Canada
Town of Milton Facebook and Twitter
- 30 –
For media inquiries, please contact:
Tracy Hasselfeldt
Communications & Marketing Advisor
905-878-7252 x2196