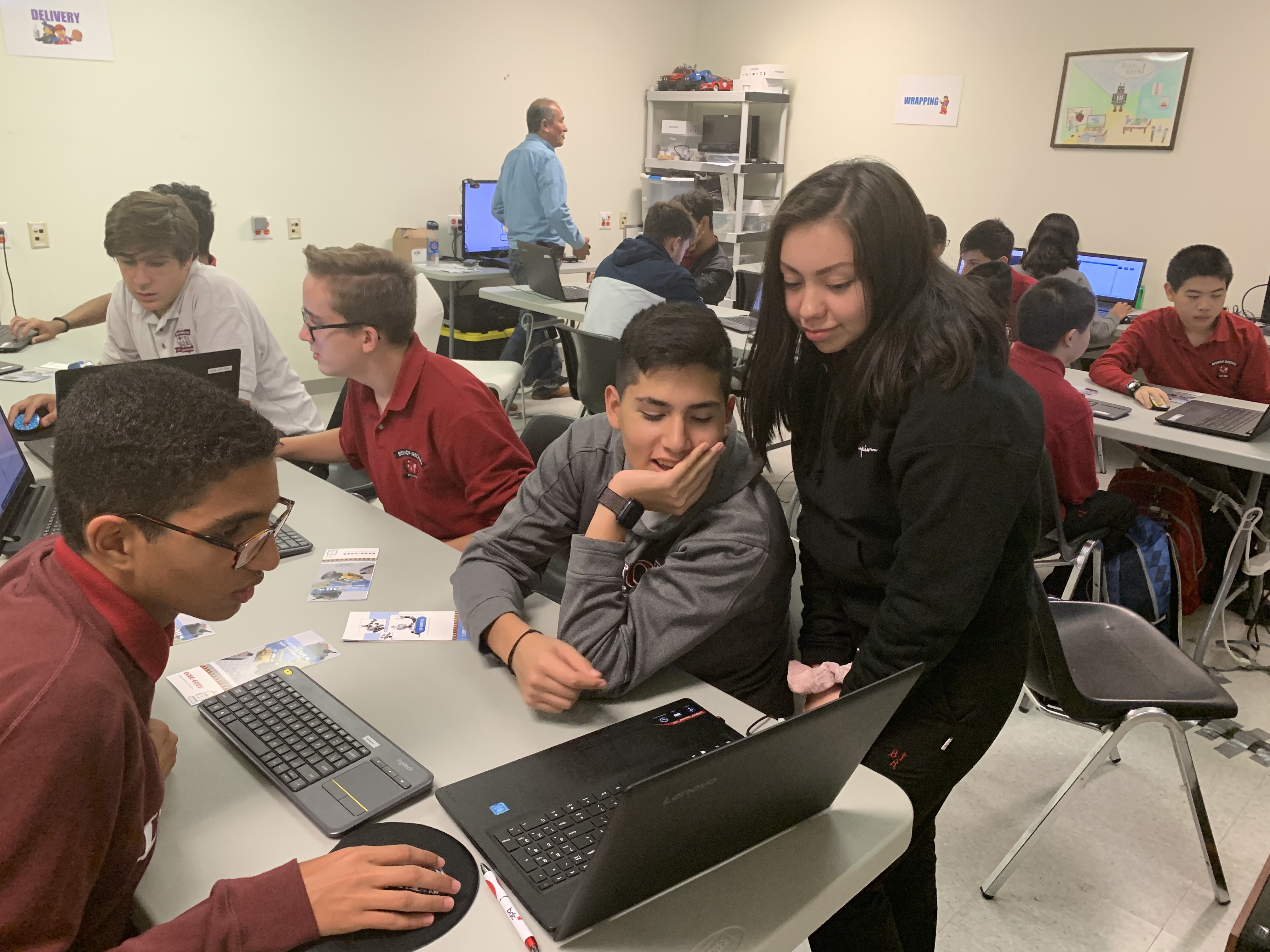 Milton Education Village Innovation Centre welcomes local high school students to its innovative educational community
Today, the Milton Education Village (MEV) Innovation Centre welcomed students from Bishop Reding Catholic Secondary School's Information and Communication Technology (ICT) Specialist High Skills Major (SHSM) program for a specialized certification workshop, run by companies in residence at the MEV Innovation Centre.
"The MEV Innovation Centre is dedicated to fostering Milton's community of innovative thinkers and learners," said Kevin Samra, Manager, MEV Innovation Centre. "Our programming, tenants and collaborative workspaces support experiential learning opportunities, inviting students to acquire the relevant knowledge and working skills for a career in a technology-intensive industry."
Responsive Consulting Inc., a software development and consulting firm, and its founder Chris Pedulla, a Bishop Reding alumni, led today's workshop to help students earn their software development certificate. Lil 3D Printing and Robo-Geek also participated in the workshop, connecting students to emerging technologies, hands-on experience and expertise.
SHSM is a learning-focused program for high school students that provides out-of-classroom training and learning to cultivate leadership skills and work experience relating to STEM (science, technology, engineering and mathematics). As part of the program, SHSM students must complete six industry-recognized certifications.
"SHSM and its partners, like the MEV Innovation Centre, teach and motivate students towards a career in highly-skilled industries," said Bruce Mazer, Bishop Reding's Business & Engineering Dept. head. "Together, we are growing Milton's culture of student innovators and supporting their transition to post-secondary education and the workplace."
- 30 –
Photograph attached: Local high school students participating in a specialized certification workshop at the MEV Innovation Centre.
For media inquiries, please contact:
Tayjua Squire
Communications & Marketing Advisor
905-878-7252 x2266
media2018@milton.ca