Due to unforeseen environmental circumstances, the contract has been delayed and will be completed in the fall of this year.
The Town of Milton will be continuing with construction on the next phase of the Louis St. Laurent widening from Vickerman Way to Fourth Line. The contract has been awarded to Four Seasons Site Development Ltd who will undertake the reconstruction works of Louis St. Laurent. This project will complete the widening and urbanization of Louis St. Laurent to a 35 metre - four lane cross section. In order to execute this work safely, there may be temporary lane closures with work being staged to maintain two lanes of traffic for the duration of the contract. Some project features include:
Roundabout intersections at both the East and West legs of Kennedy Circle.
The intersections located at Thompson Road and Ferguson Drive will have signal upgrades to meet Town standards.
The intersection at Freeman Trail will be modified to provide right in/right out access only.
The intersection of Fourth Line and Louis St. Laurent will have temporary signals installed as part of this design. This intersection will be modified to be right in/right out as intended in the Boyne Road Network Assessment in the future when the North/South collector roads are complete and operational.
Start date: April 13, 2020 End Date: October 30, 2020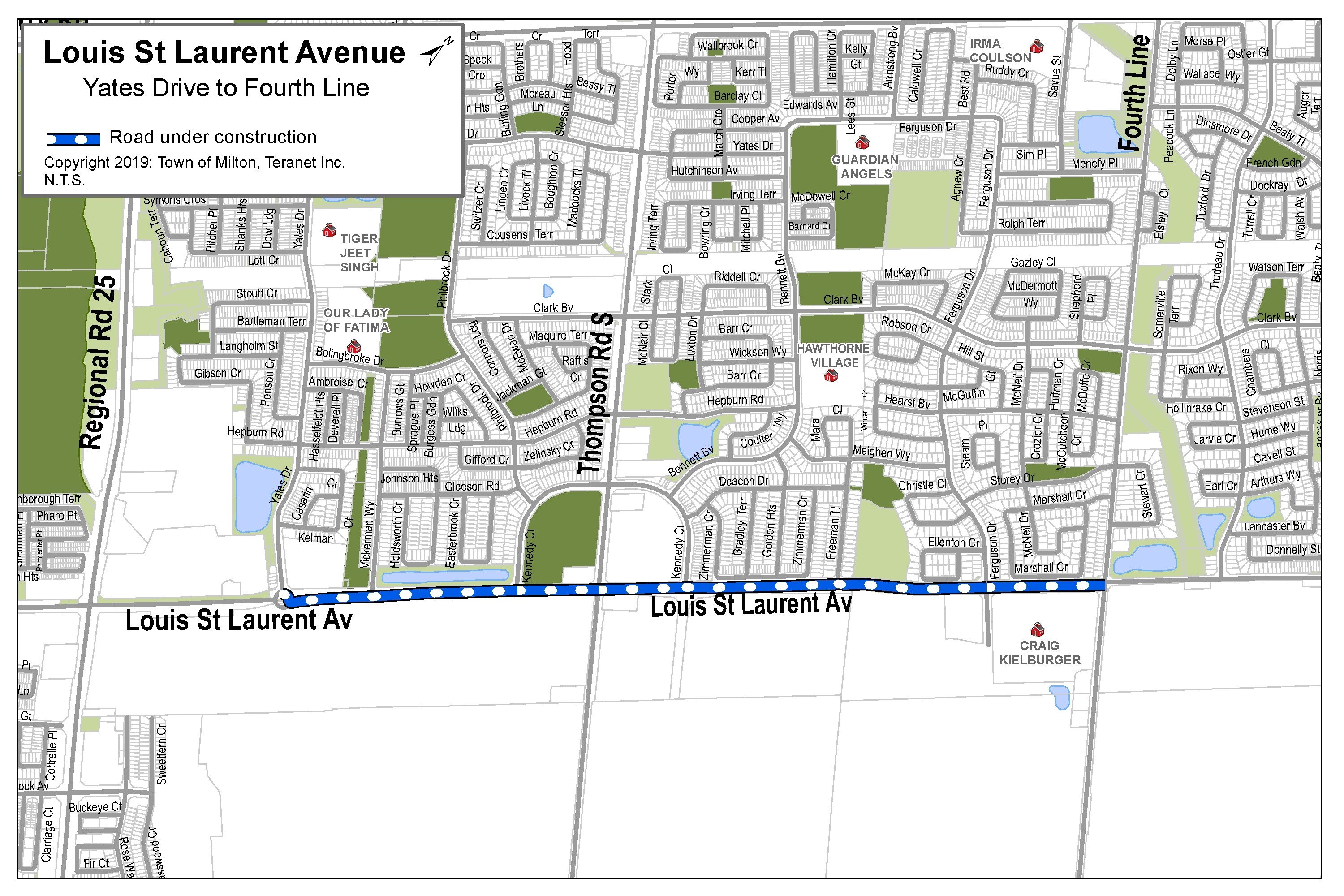 For updates and further project information, visit www.milton.ca/roads

For more information, please contact
David Muraca
Project Manager
Engineering Services
905-878-7252 x2517