Notice of Construction and Road Closure-Structure 38 (Pine Street) Bridge Rehabilitation Pine Street 60m East of Commercial Street
The Town of Milton's contractor, Jarlian Construction Inc., will be rehabilitating Structure 38 on Pine Street beginning on August 4, 2020. In order to expedite the work, Pine Street will be closed to through traffic between Commercial Street and Fulton Street at the bridge throughout the duration of the project. Access to all residences, businesses and emergency services will be maintained during construction, on both the east and west sides of the bridge, however access across the bridge will not be maintained.
Start date: August 4, 2020 End Date: September 30, 2020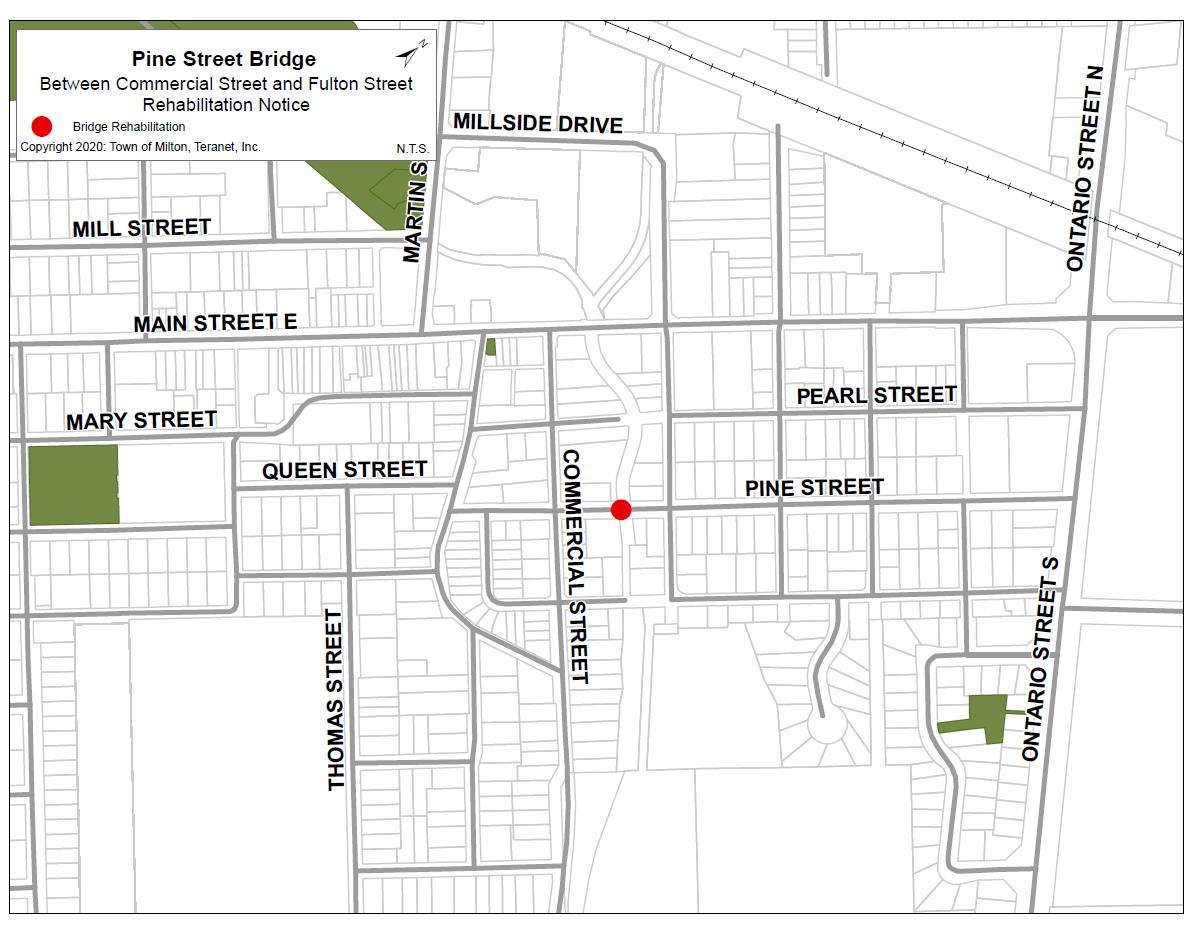 The schedule is subject to change due to weather and construction scheduling. Signage onsite will identify the detour route for the public.
For updates and further project information, visit www.milton.ca/roads Updates will be available on the Town's Facebook and Twitter feeds.
For more information, please contact
David Muraca
Project Manager, Infrastructure - Development Services Department
905-878-7252 x2517