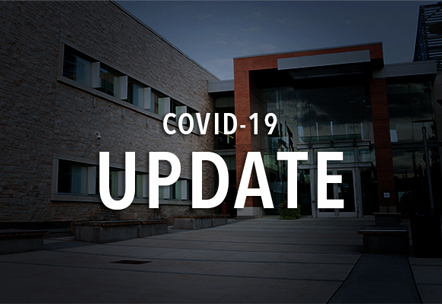 News Release
The Town of Milton is extending the closure of all facilities to May 29 to protect the health and safety of residents and staff from COVID-19. This continued closure supports Halton Region and the Province of Ontario's efforts to contain the spread of COVID-19 and ongoing measures to flatten the curve.
All residents have a role to play in slowing the spread of COVID-19 and the Town encourages everyone to respect the closure of park amenities.
"Public safety is paramount and with the evolving COVID-19 situation, we are playing it safe and extending the closure of all facilities to protect our community," said Mayor Krantz. "Practice physical distancing, stay home as much as possible and keep a safe distance of two metres from others. We'll get through this together, Milton."
Milton Council and the Town's Crisis Management team continue to monitor this situation, in consultation with Halton Region Public Health, and reassess the Town's service changes and operational adjustments. At this time, resources are being directed to the areas of greatest need and the Town will re-open facilities and recreational programs as soon as it is reasonable to do so.
The Town will automatically issue refunds within two to four weeks for recreation and culture programs and rentals that are impacted by these closures, including shows at the FirstOntario Arts Centre Milton. For more information about recreation and culture programming, read the Town of Milton's Recreation FAQs.
The majority of Town services continue to be delivered with most staff working remotely. Staff who maintain our roads, parks and facilities are practicing physical distancing and following prescribed safety protocols. As a result of the extended closures many part-time, seasonal and casual staff will be on temporary breaks in service effective April 6.
To see a full list of facilities affected by the extended closures, for information about municipal services affected by COVID-19 and the Town of Milton's actions to protect the community, visit milton.ca/coronavirus.
Links and Resources
Public Health Agency of Canada
Town of Milton Facebook and Twitter
- 30 –
For media inquiries, please contact:
Tracy Hasselfeldt
Communications & Marketing Advisor
905-878-7252 x2196