Milton, Ontario businesses are positioned for continued growth
Milton is located in the Toronto-Waterloo Innovation Corridor, the second largest technology cluster in North America. It's home to many of Canada's top academic institutions, start-up incubators and research facilities, as well as 20% of Canada's university students. This large population of technology and knowledge focused initiatives draws a high concentration of STEM-educated talent, resources and investment opportunities to the area, benefiting Milton businesses across all sectors.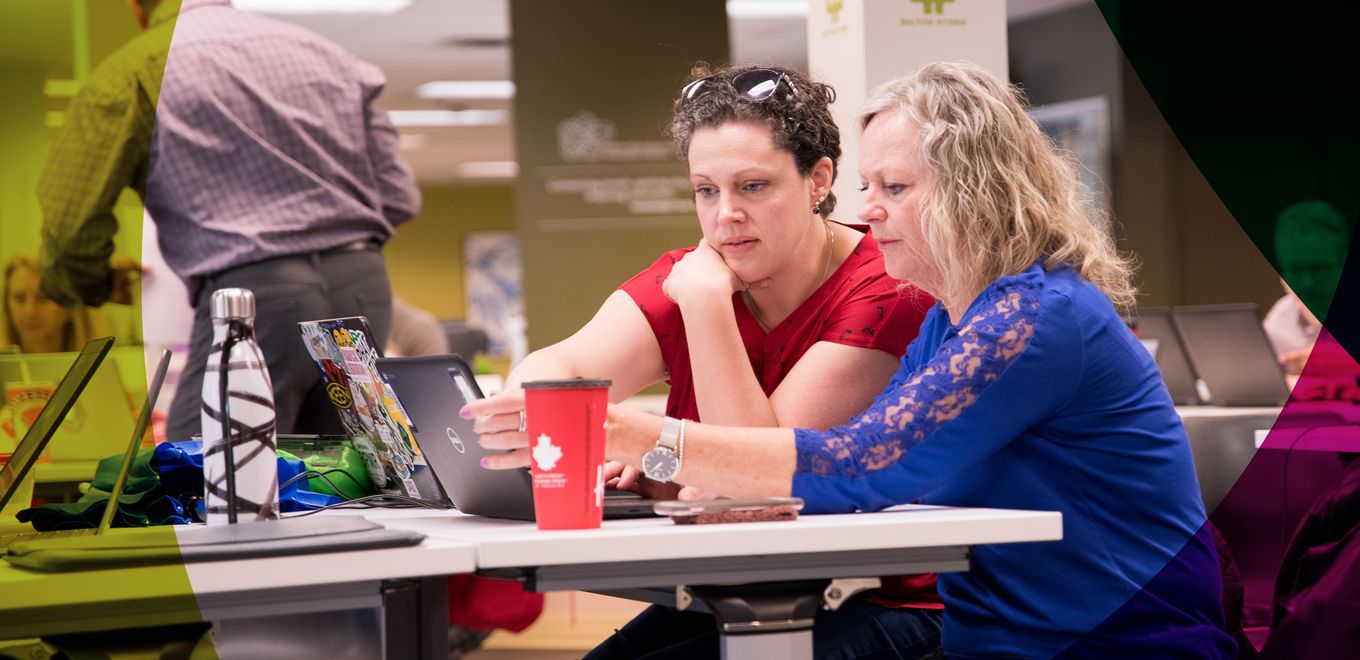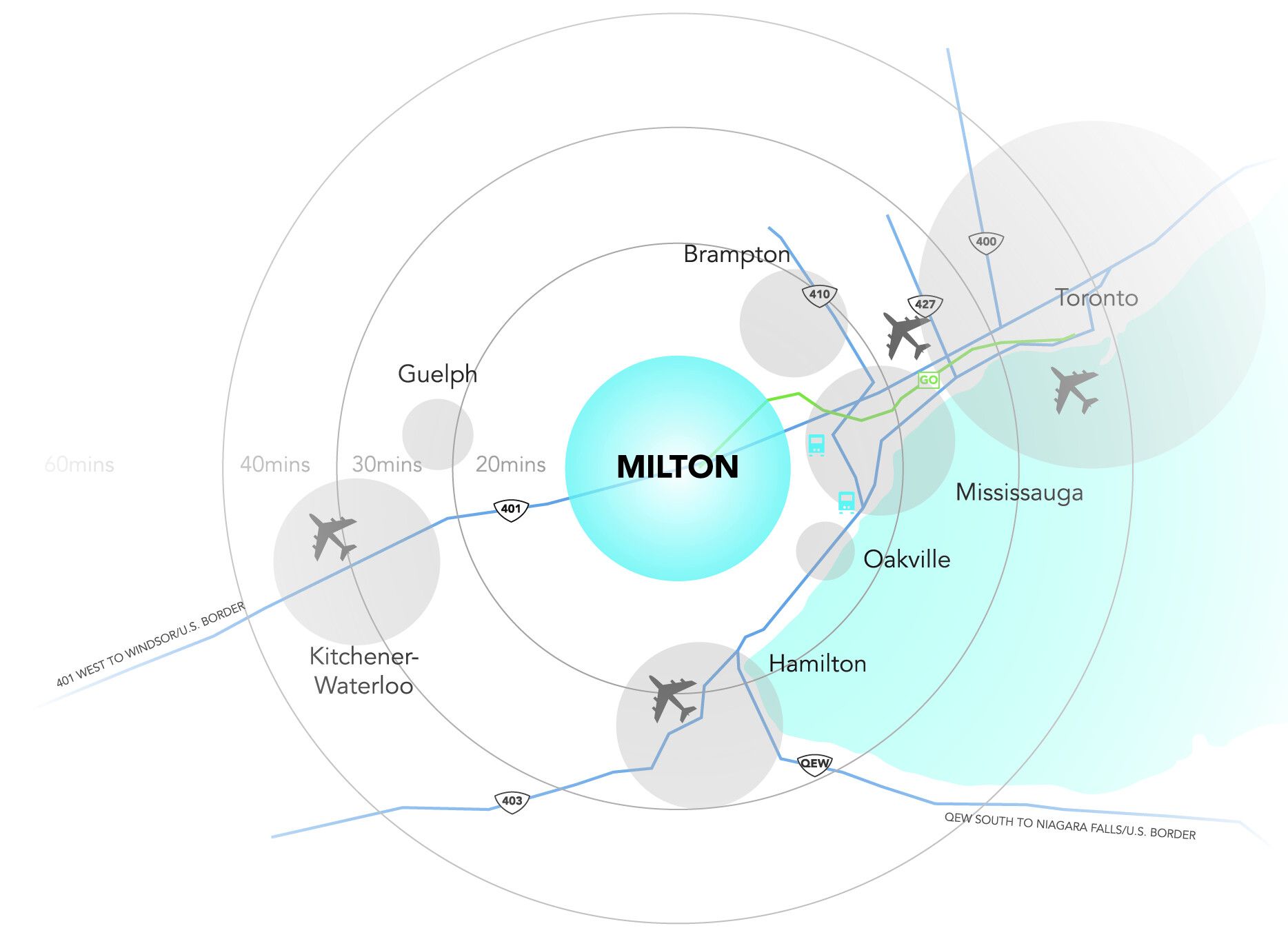 Convenient collaboration for your business
Connecting with local and international partners is easy in Milton. We are approximately 1 hour from the downtown core of Toronto – the financial capital of Canada – and 30 minutes away from Waterloo. Milton's MEV Innovation Centre attracts startup talent from throughout Southern Ontario and beyond. As a hub of connection, the MEV facilitates partnerships between businesses and entrepreneurs across sectors.
Milton is about 1 hour from the Canada-U.S. border and 30 minutes from Toronto's Pearson International Airport (recently named the Best Large Airport in North America). We have immediate access to Ontario's 400-series highways, and close proximity to major transportation hubs for sea, air, and rail. In Milton, your business remains in constant connection with customers, clients and vendors near and far.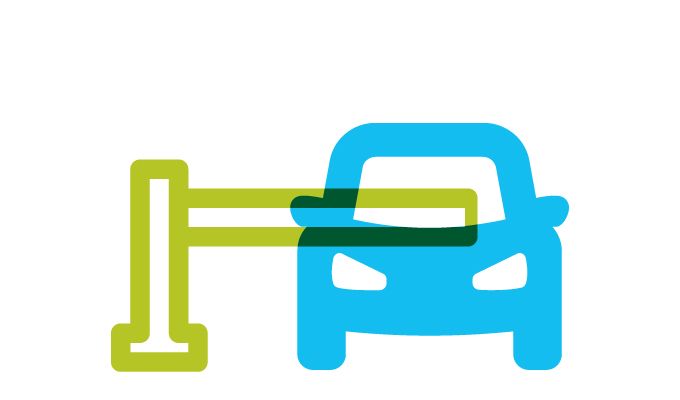 1 hour from the Canada-U.S. border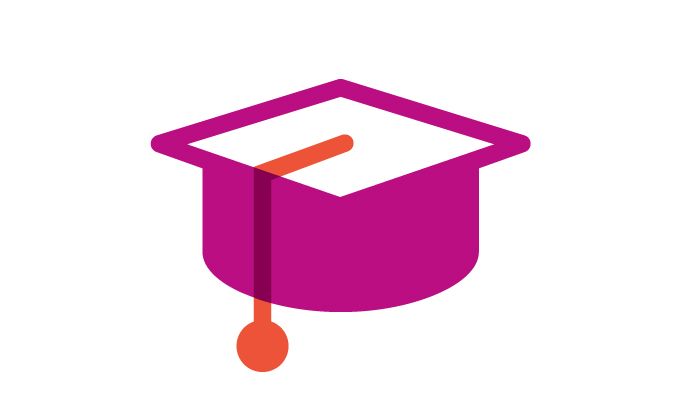 30 minutes from Waterloo, Ontario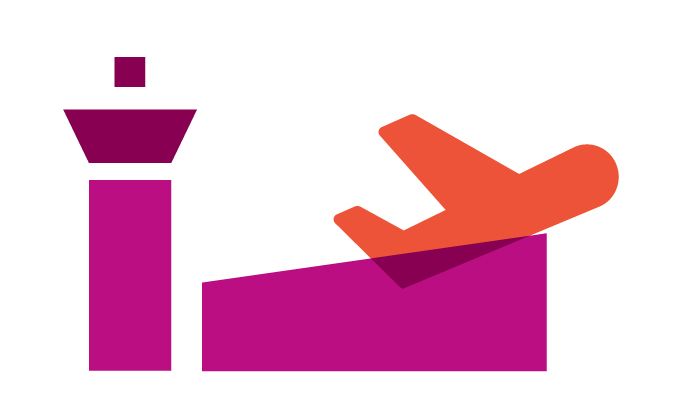 30 minutes from the Toronto Pearson International Airport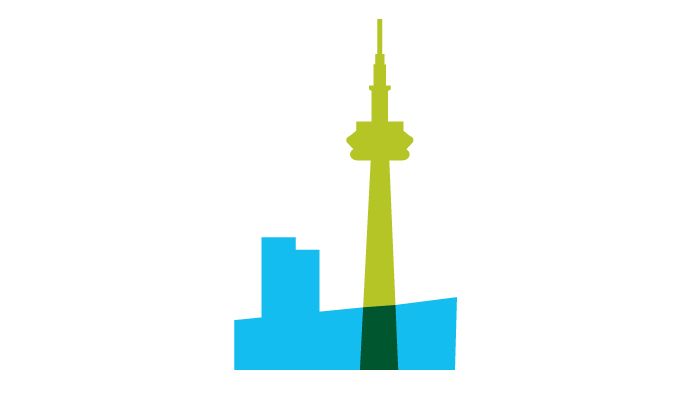 40 minutes from Toronto's downtown core
The community of choice for STEM-educated talent
Milton is home to one of the youngest and most educated populations in Canada. The median age of our workforce is 35.3, and 40% of our population holds a university degree. We sit at the centre of the GTA West labour pool (Peel and Halton Region) which as of 2017, totalled over 1,162,000, and represented approximately 35% of the total labour force in the GTHA. (Peel Halton Local Employment Planning Council, 2018).
Milton's strong relationships with leading academic institutions, high knowledge-based job growth and low property taxes make us a desirable place for STEM-educated talent to set down roots. This growing population is supported by our modern approach to community design. Diverse, affordable housing options are found within walking distance to flexible office space and academic facilities, and local businesses benefit from a continuous stream of fresh, on-site talent.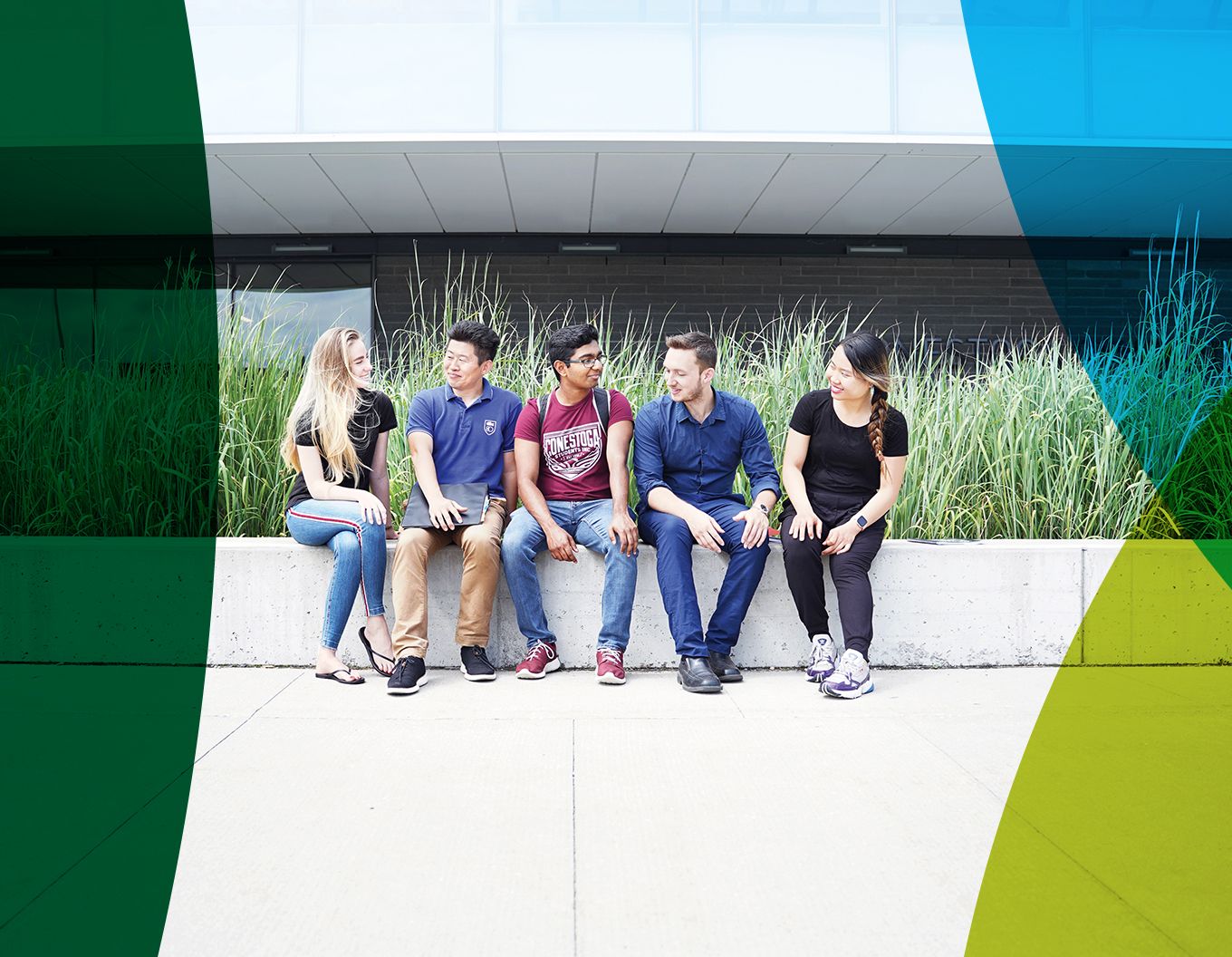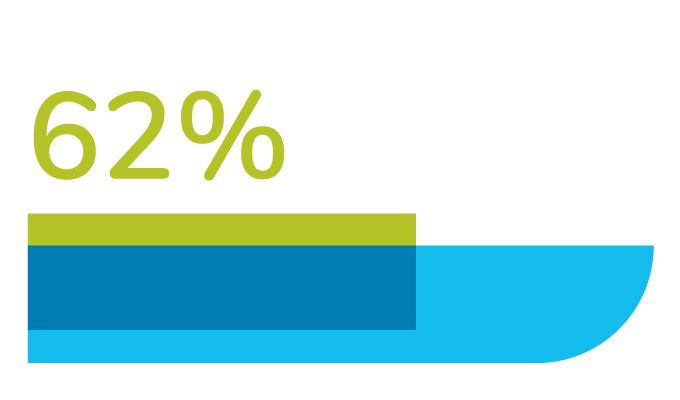 62% of Milton's labour force works in knowledge-based jobs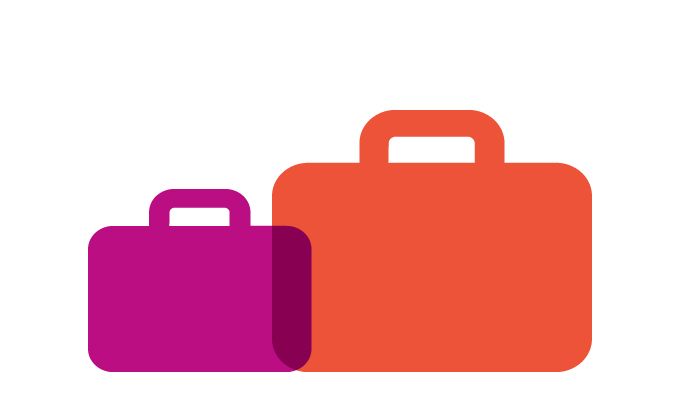 Milton's knowledge-based job growth has consistently exceeded the provincial average since 2011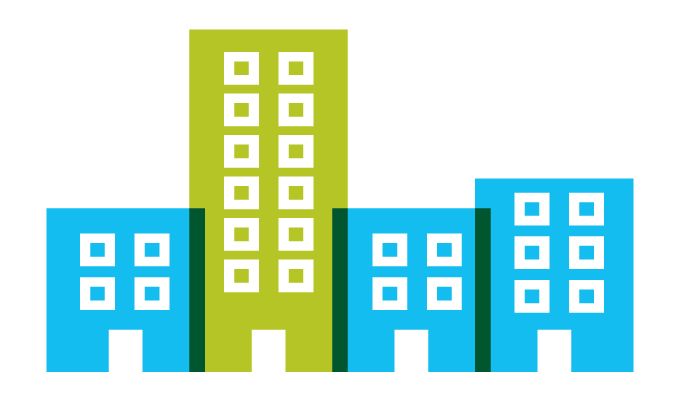 One of the top 10 fastest growing communities in Ontario 1 for employment growth in Halton Region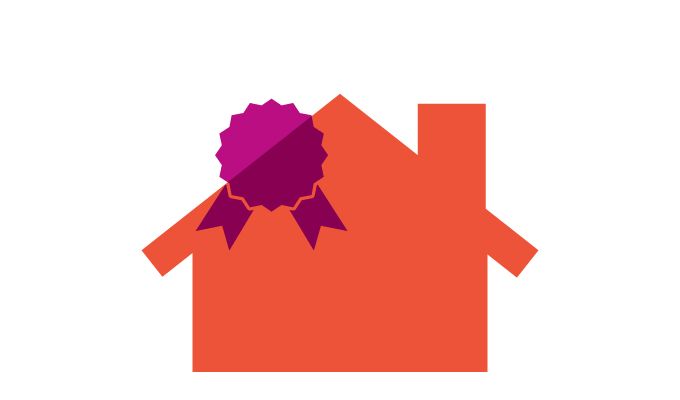 Residents enjoy an excellent quality of life with a higher than average median household income - $126,186 (Top 5 in Ontario, with a population >50K)