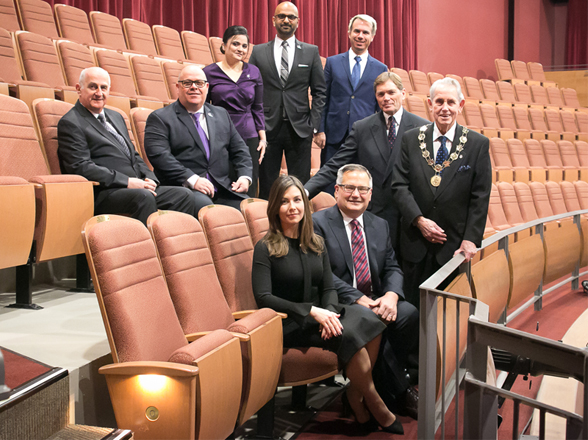 Milton's Town Council consists of the Mayor and eight Councillors who are elected every four years. Council, along with a variety of boards and committees govern the municipality of Milton.
Review the council meeting calendar and our meeting agendas and minutes to stay informed.
Attend a council meeting
Would you like to make a presentation or speak before Council on a certain issue? Learn how to request a delegation and speak at a Council meeting.
Meet the Mayor
Gordon Krantz is the Mayor of Milton. You can contact him by:
Council responsibilities
Milton's Council is responsible for:
Representing the public and considering the well-being and interests of the municipality
Developing and evaluating the policies and programs of the municipality
Determining which services the municipality provides
Ensuring that administrative policies, practices and procedures are in place to implement the decisions of Council
Ensuring the municipality is accountable and transparent, including the activities of senior management
Maintaining the financial integrity of the municipality
Carrying out the duties of Council under the Municipal Act
Closed meetings
In some cases Milton's Council, committees and boards will need to meet privately to deal with confidential matters. These closed meetings are not open to the public and are governed by the rules set out in section 239 of the Municipal Act.
Examples of confidential matters include, but are not limited to:
Municipal lawsuits
Purchases of land
Labour relations issues
Closed meeting complaints
If you'd like to make a complaint about a meeting, or part of a meeting, that was closed to the public, you need to complete an online Closed Meeting Investigation Request form. You can also submit a complaint by email at info@agavel.com or drop it off to:
Amberley Gavel
35 Ambleside Dr.
London, ON N6G 4M3
The Closed Meeting Investigator will determine if the closed meeting complied with the Municipal Act or other applicable by-laws.