Milton's Town Council consists of the Mayor and eight Councillors (also called Members of Council). The Mayor represents all wards and the Councillors represent four different wards. Review our agendas and minutes and meeting calendar to stay informed.
Meet your Councillors
Get to know your Councillors and find out how to contact them.
Town Councillor Ward 1
Kristina Tesser Derksen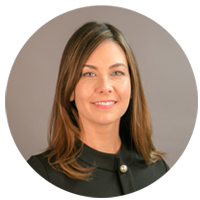 Regional Councillor Ward 3
Mike Cluett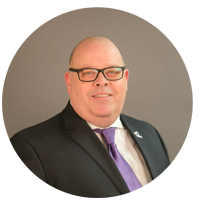 Council disclosures
Members of Council are asked to disclose of any possible conflicts of interest in order to promote ethical governance and transparency. Review all disclosures from the Mayor and Councillors.
Mayor Krantz
Mayor Krantz has disclosed the following:

| Council meeting date | Agenda item | Reason for disclosure |
| --- | --- | --- |
| July 8, 2019 | PD-028-19 Street Name Bank | Last name is included in the Street Name Bank |
| April 15, 2019 | PD-18-19 Mature Neighborhoods Character Study Update | Owns property in the Mature Neighborhoods Character Study area |
| December 10, 2018 | CORS-068-18 Proposed 2019 Capital and Operating Budget | Owns property in the Town Hall expansion area |
Councillor Tesser Derksen
Councillor Tesser Derksen has disclosed the following:

| Council meeting date | Agenda item | Reason for disclosure |
| --- | --- | --- |
| July 8, 2019 | ES-13-19 Potential Townsend-Smith Foundation Hospice in Milton | Member of the fundraising committee for the Townsend-Smith Foundation's Capital Campaign |
| May 27, 2019 | PD-027-19 Recommendation Report Update of Heritage List | Registered property owner of the heritage property at 79 Martin Street |
| January 21, 2019 | COMS-002-19 2018 Milton Community Fund Allocations | Member of the Italian Club of Milton |
Councillor Best
Councillor Best has disclosed the following:

| Council meeting date | Agenda item | Reason for disclosure |
| --- | --- | --- |
| June, 24, 2019 | PD-025-19 Addendum to Technical Report – Proposed Zoning By-law Amendment by Howland Green (Bronte West) Limited for lands located at 710 Bronte Street South (Town File: Z-13-17) | Works for the real estate company involved in the sale of the property |
| May 6, 2019 | PD-020-19 Technical Report – Proposed Zoning By-law Amendment by Howland Green (Bronte West) Limited for lands located at 710 Bronte Street South (Town File: Z-13/17) | Works for the real estate company involved in the purchase of the property |
| February 4, 2019 | CORS-009-19 Options to Reduce the Combined 2019 Tax Rate Increase to 3% (Item D-1- Library) | Family owns property near the Sherwood Community Centre |
| December 10, 2018 | CORS-068-18 2019 Capital and Operating Budget- Page 312, Item C522132, Sherwood Community Centre – Park Elements, and Page 334, Recreation and Culture Facilities – Expenditures – Salaries and Benefits. | Item C522132- His wife owns property near the facility. Page 334- His wife is a part time fitness instructor at the Leisure Centre. |
Councillor Di Lorenzo
Councillor Di Lorenzo has disclosed the following:

| Council meeting date | Agenda item | Reason for disclosure |
| --- | --- | --- |
| February 11, 2019 | CORS-011-19- Town Affiliated Groups Signage on Town Road Allowances | Owns Milton Village Media and has received advertising dollars from Min Maxx for a broker |
| January 21, 2019 | COMS-002-19- 2018 Milton Community Fund Allocations | Member of the Italian Canadian Club of Milton which receives funding from the Milton Community Fund |
Councillor Malboeuf
Councillor Malboeuf has disclosed the following:

| Council meeting date | Agenda item | Reason for disclosure |
| --- | --- | --- |
| January 21, 2019 | CORS-007-19- Outsourcing Dog Licensing | Has a family member employed in Bylaw enforcement for Milton |
| January 21, 2019 | COMS-002-19- 2018 Milton Community Fund Allocations | Member of the Milton Curling Club which was mentioned in the 2018 Milton Community Funds Allocations |
| January 14, 2019 | CORS--68-18 2019 Capital and Operating Budget | A family member is employed in the Bylaw enforcement Department |
Councillor Cluett
Councillor Cluett has disclosed the following:

| Council meeting date | Agenda item | Reason for disclosure |
| --- | --- | --- |
| January 21, 2019 | COMS-002-19 2018 Community Fund Allocations | Member of the fundraising cabinet for United Way and declared a potential conflict discussing the 2018 Community Fund Allocations |
Councillor Ali
Councillor Ali has disclosed the following:

| Council meeting date | Agenda item | Reason for disclosure |
| --- | --- | --- |
| January 21, 2019 | COMS-002-19 2018 Community Fund Allocations | Member of the Italian Canadian Club of Milton |
Councillor Challinor II
Councillor Challinor II has disclosed the following:

| Council meeting date | Agenda item | Reason for disclosure |
| --- | --- | --- |
| December 17, 2018 | COMS-008-18 Walk of Fame Program | Founder and Chairman of the Town of Milton Walk of Fame Program |