With about 800 hectares (2,000 acres) of industrial space near Ontario's most important highways and labour market, Derry Green Corporate Business Park is an important part of Milton's thriving economy.
Derry Green will host much of Milton's employment growth in the years ahead in sectors such as innovative logistics, advanced manufacturing, green technology, and professional services.
The park, located at the 401 and James Snow Parkway, will provide Milton with about 18,000 jobs when complete.
Derry Green is one of two major employment areas in Milton; the other is the Milton 401 Industrial/Business Park.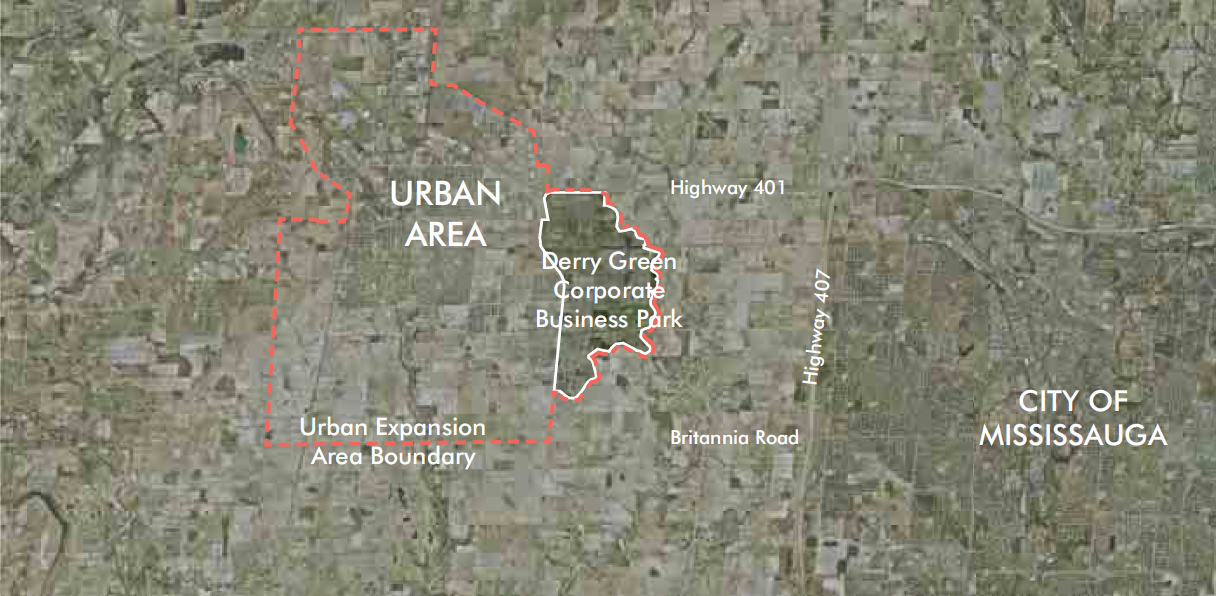 Current Status
Derry Green is developing in three phases, roughly focused on the park's western, eastern and northern sections. Phase 1 (west) is sufficiently complete and Phase 2 (east) can now proceed through the development review process. Learn more in our updates below.
In figures:
Total development/building size available: 9,827,899 sq. ft.
Completed development: 3,073,065 sq. ft.
Developments in progress: 5,254,834 sq. ft.
Future developments (18-24 months): 1,500,000 sq. ft.
Learn more